Ram - Assorted German - Quantity of 5
---
by Luis Diaz
Date Added: Sunday 23 February, 2020
SomethingsPhishy you deliver again. I got my Assorted Rams a few days ago. What a beauty!
-Shipping fast and accurate
-Packaging, flawless, doubled bags, plenty of padding, well heated, all in a Styrofoam box within a cardboard box.
-Rams are OUTSTANDING! Great size, well fed, all arrived in great shape and eating minutes after being in the tank. All 15 of them were swimming great and happy plus claiming their territory within minutes.
Thanks again!
Luis
Rating:

[5 of 5 Stars!]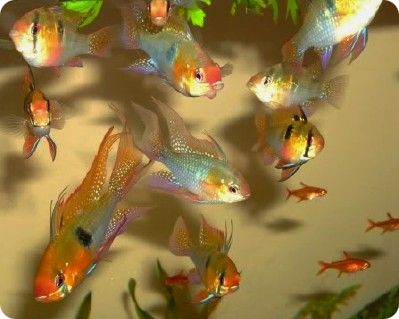 Click to enlarge